A prominent figure in the Malaysian Indian community, Ananda Krishnan's legacy is synonymous to one of Malaysia's largest telecommunication industry Maxis Berhad. Tatparanandam Ananda Krishnan is a Malaysian businessman and philanthropist. What distinguishes him from most billionaires is the fact Ananda Krishnan shuns public exposure and is known to maintain a low profile for a person of his stature.
Ananda Krishnan has been ranked 158th billionaire by Forbes 2016 List after climbing down from a 129th position in 2015 prior to a severed drop in his fortune last year as shares of Maxis, his flagship telecom outfit, tanked on the government's proposal to redistribute and auction telecom spectrum, sparking concerns of an expensive bidding war. Ananda Krishnan gloriously holding the title of second richest man in Malaysia to date. He is currently aged 77 with a net worth of US$7.7 billion.
Tatparanandam Ananda Krishnan
Ananda Krishnan was born in 1938 in Brickfields, Kuala Lumpur's to Tamil parents, who were Sri Lankan origin. He studied at Vivekananda Tamil School in Brickfields, Kuala Lumpur and furthered his studies at Victoria Institution, Kuala Lumpur. Later, as a Colombo Plan scholar, he attended the University of Melbourne, Australia for his B.A. (Honours) degree majoring in political science. Following that, Krishnan obtained Masters in Business Administration from Harvard Business School, graduating in 1964.
Ananda spends his time mostly in the south of France with his wife. His wife is a Thai. The couple have three children.
Krishnan has 2 daughters and 1 son who is also a Theravada Buddhist monk known as Ajahn Siripanyo. It is learnt that Siripanyo is his only son from a previous marriage. His two children from his first marriage have chosen not to take up careers in his business empire, according to media reports, with his son becoming a monk and the daughter a doctor in Britain.
Ananda and his son, Ajahn



Starting as an oil trader, Ananda's first entrepreneurial venture was Exoil Trading dealing in oil trading concessions. After dealing in gambling, stud farming and a cartoons studio, the innovative industrialist expanded his business interests to get the biggest holding Maxis Communications. Maxis is Malaysia's principal cell phone service provider with more than 11 million growing subscribers. Its generating revenue of $8.9 billion further expanded Ananda Krishnan net worth.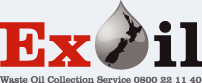 He has business interests in media (Astro, Johnston Press Plc), satellite (MEASAT, SES), oil and gas (Bumi Armada, Pexco), telecommunications (Maxis, Aircel, Axis, Sri Lanka Telecom). His private unit; Usaha Tegas holds stakes in Tanjong Public Limited Company, an investment holding company with subsidiaries involved in power generation (Powertek), gaming and lottery (Pan Malaysian Pools), leisure (Tropical Islands, TGV Cinemas) and property (67% Maxis Tower etc).
He effected the purchase of 46% of Maxis Communications, the country's largest cellular phone company, from British Telecom, AT&T Corporation, Orange S.A., Belgacom, Royal KPN N.V. and América Móvil for $1,180 million – raising his stake to 70%. Maxis has more than ten million subscribers, with around 40% market share in Malaysia.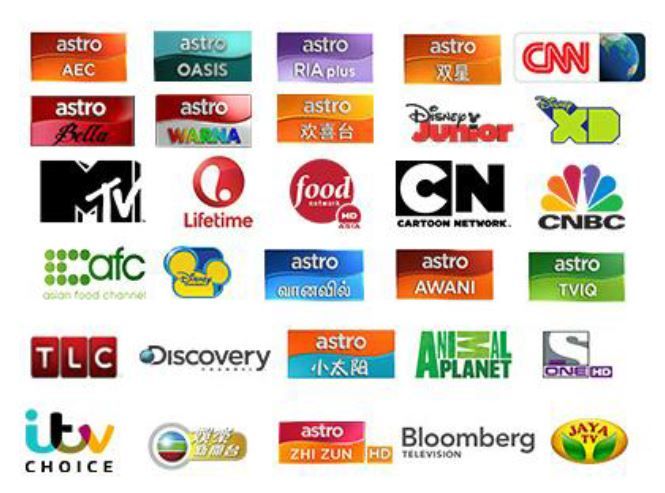 The array of TV networks provided by Astro On The Go
In an agreement between Astro and India's Sun Network, Ananda plans to produce TV channels which cater to the Indian market, especially Tamil people in countries such as US, (Commonwealth Independent States) CIS and Western Europe. Ananda also offers TV services featuring Web-based interactivity, Astro On The Go to compete with internet based TV giants such as Netflix and Amazon. Ananda Krishnan owns stakes in TVB.com and the Shaw Brothers, one of Asia's largest film distributors based in Singapore. Reportedly, his gambling fortunes saved him through the 1997 Asian Financial Crisis.
However, Ananda Krishnan suffered a drop in his fortune last year (2015) as shares of Maxis, his flagship telecom outfit, tanked on the government's proposal to redistribute and auction telecom spectrum, sparking concerns of an expensive bidding war. His pay TV operator, Astro Malaysia, saw a large decline in consumer markets after Netflix entered the country in January, 2016 followed by a fall in stock prices of Astro as reported by Bursa Malaysia.
You probably would have come across this image while watching old Chinese films, right?


One of the largest commercial Chinese programme producers in the world


He is also said to be behind the world's largest indoor Water Park in Tropical Islands, Germany with former Genting Group executive Colin Au. He is also pondering an online lottery venture in Russia.
Ananda is a real property lover, which is evident from his acquisition of the 1,800 hectare property Kia Ora, the billionaire's multimillion dollar house near the rural town of Scone in New South Wales, and other properties in London, Kuala Lumpur and France. Kia Ora bids the meaning of "welcome" in New Zealand's native Maori language.
The billionaire's residence "Kia Ora" in Australia
Although Ananda owns substantial assets overseas, he finds most comfort in his home in KL. Moreover, his residence was said to have followed Feng Shui standards with the house receiving energy from 2 different sources;
1.
From the junction on the dragon side (left) of the house.
2.
From the River Klang which is passing the house on the tiger side (Right).
A book in the late 1990s called Malaysia's Political Economy, said this of him: "Ananda Krishnan's involvement in the Kuala Lumpur City Centre Project and the fact that he obtained the rights to a number of gaming operations — he reportedly secured the contract over other politically connected companies, appear to confirm speculation over his close relationship with the former Prime Minister, Datuk Seri Dr. Mahathir Mohammad"
Said to have an extraordinary entrepreneurial flair and being far-sighted, it was Krishnan who sold former Malaysian Prime Minister Tun Dr. Mahathir Mohamad the idea of the 88-storey Petronas Twin Towers, the world's second tallest building, which stake he has now sold off.
He is known to be apolitical but also a close friend of both Dr. Mahathir and Mahathir's former arch-foe Tengku Razaleigh Hamzah. He brokered the peace deal and healed the political rift between them years ago.
It was said that Ananda was the brain child behind the majestic Petronas Twin Towers erected at the heart of KL
In the early 1990s, he began building a multimedia empire that now includes two telecommunication companies – Maxis Communications, MEASAT Broadcast Network Systems and SES World Skies – and has three communication satellites circumnavigating the earth. He first came to prominence by helping to organise the Live Aid concert with Bob Geldof in the mid-1980s.
Ananda is utterly well known for his discrete profile in social contributions and developments. His privately held holding unit Usaha Tegas provides vital contributions to various causes, including education, sports and arts. The Yu Cai foundation, a charitable initiative by Ananda Krishnan and Usaha Tegas Group caters to the needs of underprivileged students pursuing studies in Mandarin-based schools.
Ananda Krishnan seated next to Datuk Seri Mahamad Fathil Mamood at the Yu Cai Foundation's official launch in 2015


As much as Ananda tries to evade the limelight, he has recently made into the headlines of a local daily where the billionaire tycoon has plans to settle a sum of US$550 million loan owed by the scandalous 1MDB state fund. His involvement has created quite a spark in Malaysian media where criticisms and speculations had been received from all corners of the country.
Ananda taking his stride on the debt-ridden 1MDB